<!////////////////////////////////////////////////////////start nav/////////////////////////////////////////////////////////////////////////////////////////////////////////////////////////////!> <!////////////////////////////////////////////////end nav/////////////////////////////////////////////////////////////////////////////////////!>
<!////////////basically a container for the body/////////////////////////!> <!////////////////////////////////////////////////start about buttons/////////////////////////////////////////////////////////////////////////!> <!////////////////////////////////////////////////////end about buttons////////////////////////////////////////////////////////////////////!>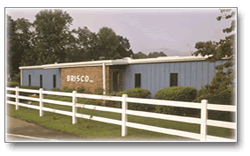 Since our start in 1966, Brisco has supported many types of industry with unparalleled quality and customer service. We strive to help our customers be successful because we know that if our customers succeed then, ultimately, we succeed.

The foundation of our business is to offer you unequalled customer satisfaction from the time we receive your request for quote, through manufacture and delivery of your equipment or component part.

We do not seek merely to expand our business volume. Rather, we are dedicated to the use of our innovative technology to contribute to your individual growth and expansion.

We know that our future prosperity is directly linked to the success of our customers and in the mutual success of our employees.