!//////////////////////////////////button script/////////////////////////////////////!> <!///////////////////////////////////end button script//////////////////////////////!>

<!////////////////////////////////////////////////////////start nav/////////////////////////////////////////////////////////////////////////////////////////////////////////////////////////////!> <!////////////////////////////////////////////////end nav/////////////////////////////////////////////////////////////////////////////////////!> <!////////////////////////////////////////////////start about buttons/////////////////////////////////////////////////////////////////////////!> <!////////////////////////////////////////////////////end about buttons////////////////////////////////////////////////////////////////////!>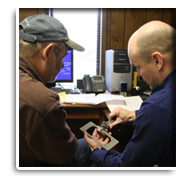 Working one on one with our customers is key to Brisco's success; Our engineers are available for consultation any time during business hours.
With over 40 years of Fabricating and Welding experience coupled with over 10 years of laser cutting experience with complex and specialty materials, our team of engineers offer quality metal-fabricating engineering, expert advice and guidance regarding material issues.

Our engineers are equipped
with the latest advances in
CAD/3D software; we can
create your design from a
simple image sketched on
paper, from a blueprint or
from a computer-generated
.DXF file. We can design and
fabricate your product/parts
based on your requirements
from conceptual idea to the
finished product.

We engineer and manufacture to your specifications. Our engineers and production specialist's work closely with you, or your project and design managers to recommend materials and parts designed to meet your challenges. Our experience and understanding of design for manufacturability issues helps diminish production costs and avoid product quality issues prior to production.